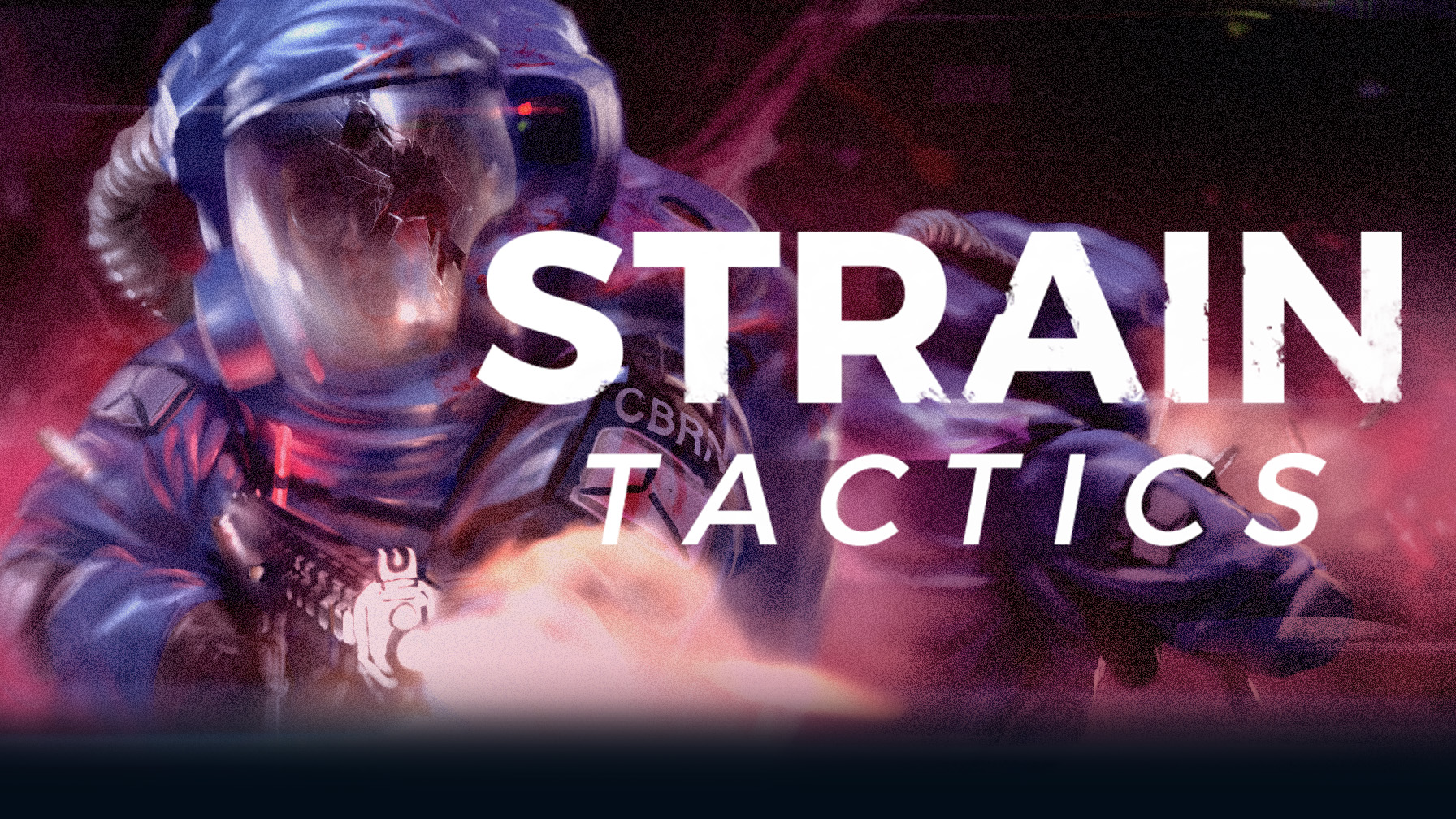 Strain Tactics
Bullet Time system! / Unit buffs and tweaks! / UI Tweaks
---
28 JULY - DIVESIGNAL
Bullet Time
The pause button has now been replaced with what we hope is an even more robust system to enjoy the game... at a more forgiving pace, or just to enjoy the slowmo ballet :) [For aesthetic reasons, unit voices are not slowed. If it helps, think of it as neural sync or something c: ]
[Spacebar] still works to toggle between 0% speed(Tactical Pause) and the previously selected value. If the previous selected value is 0%, then we will bring you to your 2nd previous value on [spacebar].
Unit tweaks
-Technician hp increased
-Patrol hp increased
-Blue Beret hp increased
-Medical Team hp increased
-Decon Team hp increased
-Rad Force hp increased
-'Alfa' Air Crew now comes with detection range buff for friendlies standing nearby
-Mining Drone comes with auto-detection capability and serves as a decent midrange point-defender. Melee capability reduced.
-Mining Drone charger pack now boosts its detection range as well.
-Combat Droid melee capability reduced.
-Cyber SWAT when Rogue, now wanders and closes in for kills. Rogue status lasts for 120 seconds instead of 60.
-Cyber SWAT Neurolimitr/Neuromaxr packs both give less passive morale.
-UNIPOL now comes with more base damage resist
-All prices and bodybags tweaked accordingly
UI
-Cryopod tweaks
-Active info pane tweaks to resistances (vs. melee, etc)
-Heliweapon reload buttons/info
General fixes
-Molar intestine no longer gives passive hp, but still gives hp on consumption (ugh)
-All units get a boost to Detection Speed during overwatch, normally they go at 3 updates/sec, during overwatch it becomes ~6 updates/sec.
Files
strain-tactics-windows.zip
91 MB